Director
Joanna's clients value her prudent advice and efficiency in formulating solutions to their legal issues. She is admitted as an Advocate and Solicitor of the Supreme Court of Singapore. Also an Advocate and Solicitor of the High Court of Malaysia and a Barrister of Lincoln's Inn, London.
Substantial experience in: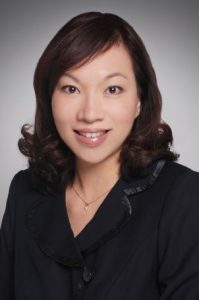 Mergers and Acquisitions
Private Equity / Venture Capital transactions
Joint Ventures and Shareholders Agreements
Fintech transactions
Relevant Experience
She represents clients in a broad range of local and regional transactions, particularly in share and asset acquisitions and disposals, corporate reorganisations and capital restructuring, privatisations and mergers, joint ventures and leveraged buyouts. Joanna often guides clients through the entire process from a legal analysis of the business strengths and weaknesses to the conclusion of the deal. She advises the directors and shareholders, working with management on strategy, managing and conducting due diligence, drafting and negotiating agreements, and pre and post-acquisition planning and restructuring.
She also regularly advises the private equity and venture capital funds and their portfolio companies in their series of fund-raising exercises by way of various equity and debt instruments.
Joanna has also substantial experience in advising on, negotiating and drafting wide range of commercial agreements related to the financial technology sector. She is actively involved in a variety of equity and debt crowdfunding platforms, and most recently, advised on several initial coin offerings. She has acted for online payment systems provider, P2P lending platforms as well as virtual stored value facility providers and blockchain companies.
She also advises variable capital companies in their corporate and regulatory matters as well as handle their portfolio financings.